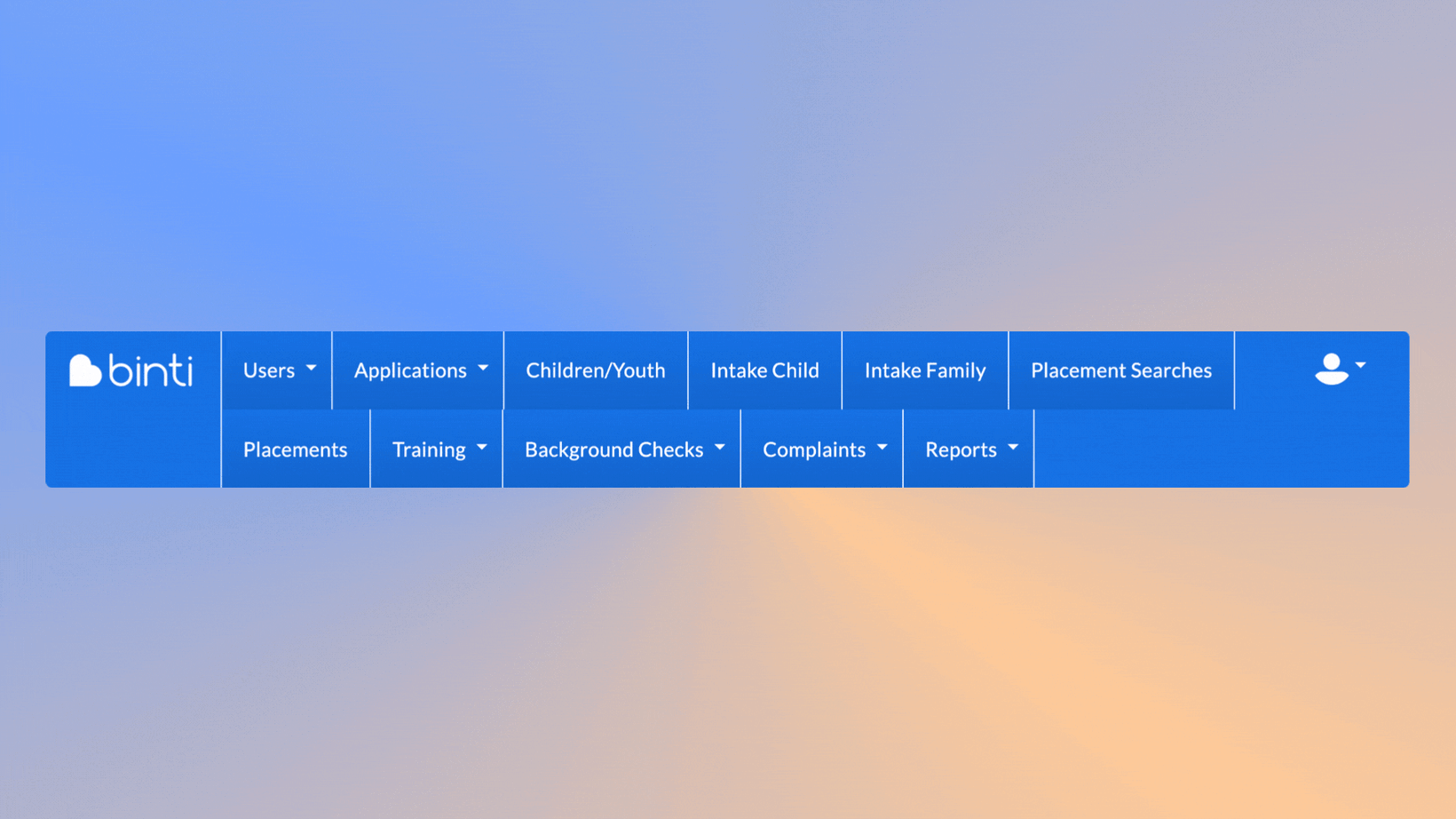 DATE:

AUTHOR:

The Binti Team

RELATED ROADMAP ITEMS:
DATE:
AUTHOR: The Binti Team
We're thrilled to announce that Binti is introducing an improved navigation experience. By reducing the number of menus, we've made the interface more intuitive and created room for upcoming new features. Furthermore, we've refined our terminology to provide clearer descriptions for each page. We now use people-centric language, such as "Caregivers" instead of "Applications."
The rollout of these improvements has already begun and is set to be completed at the beginning of October. Your agency will receive official communication from Binti specifying the exact date when the new navigation bar will become active.
Learn more and try out an interactive demo in our Help Center.