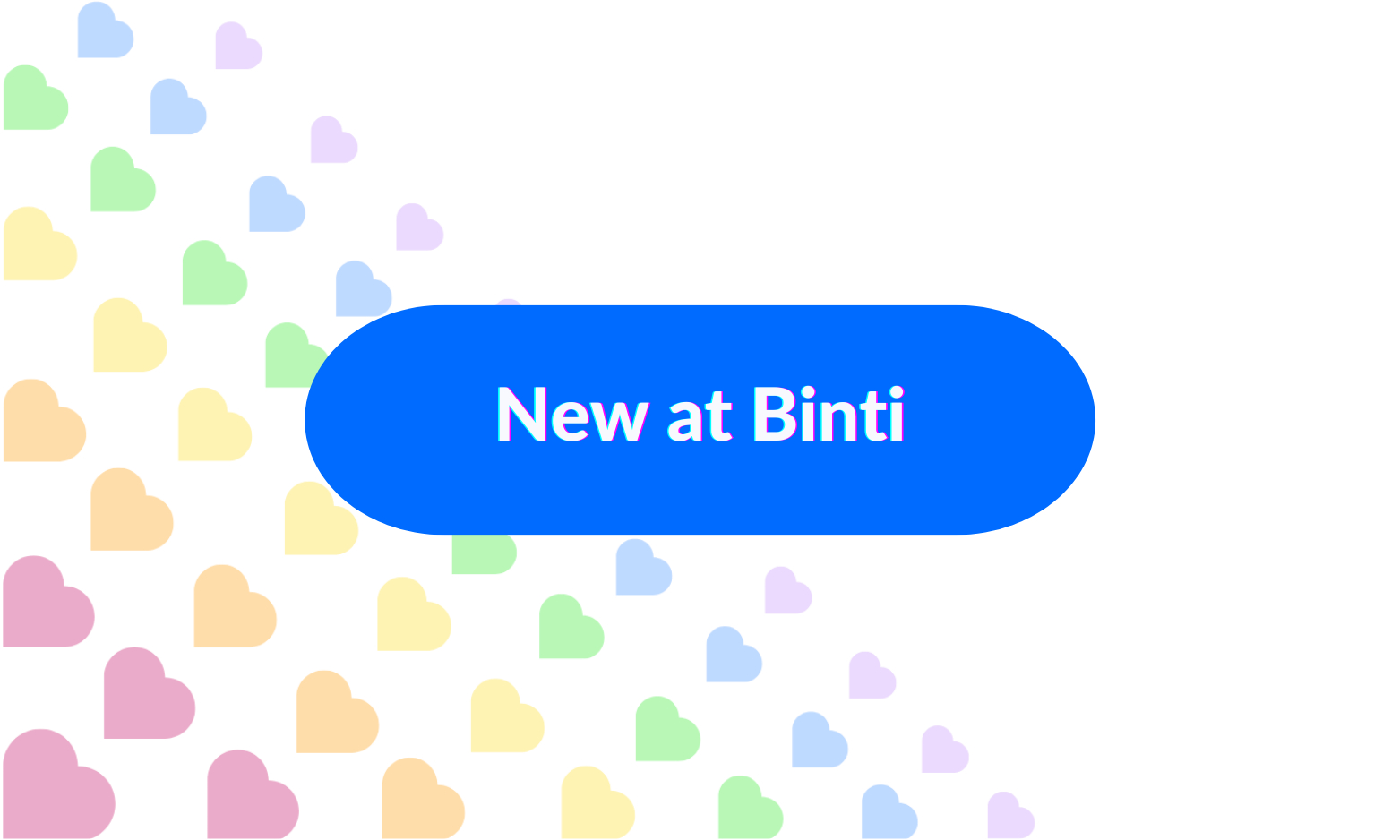 DATE:

AUTHOR:

The Binti Team
Form Requirements Update: Regenerate Completed Form
DATE:
AUTHOR: The Binti Team
Our Form Requirements update offers improved functionality to help keep the Documents page in order. We're pleased to share an enhancement today that makes it even better!
Before we dive in, it's important to note that not everyone has access to this exciting change just yet. If the Documents page has a 'Waive' and 'Upload' button (pictured below), then you have our Forms Requirement update. We are rolling this out to everyone over time. If you don't have it today, you will soon!

If you do have the Forms Requirement update, read on!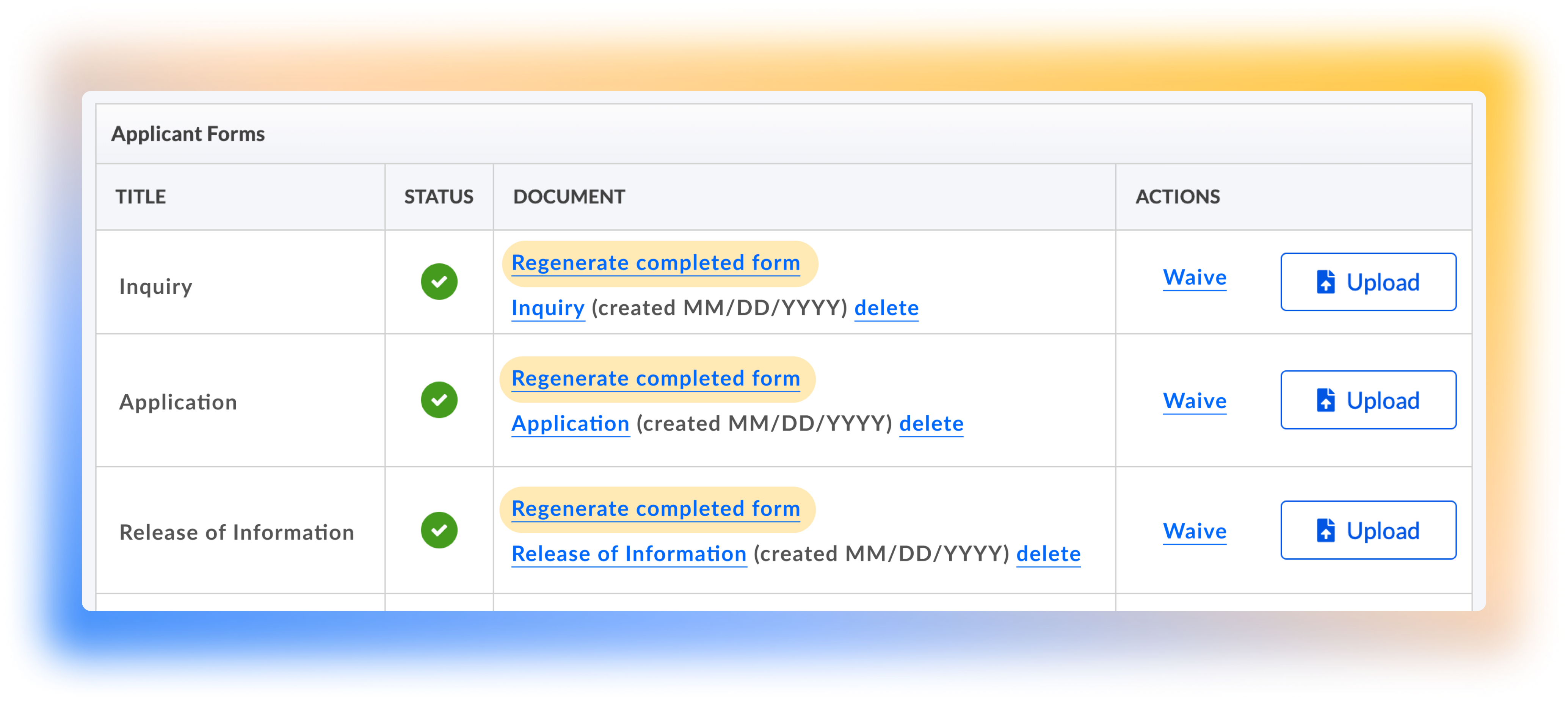 You'll now see a new "Regenerate completed form" link appear above forms that have been fully signed. This can be used in two situations:
A form is accidentally deleted, and you'd like to recover it

A form displays as complete, but you don't see a linked copy
Previously, it was necessary to reach out to Customer Support for assistance in these scenarios. Now, you can retrieve signed forms with all of their original data on your own!