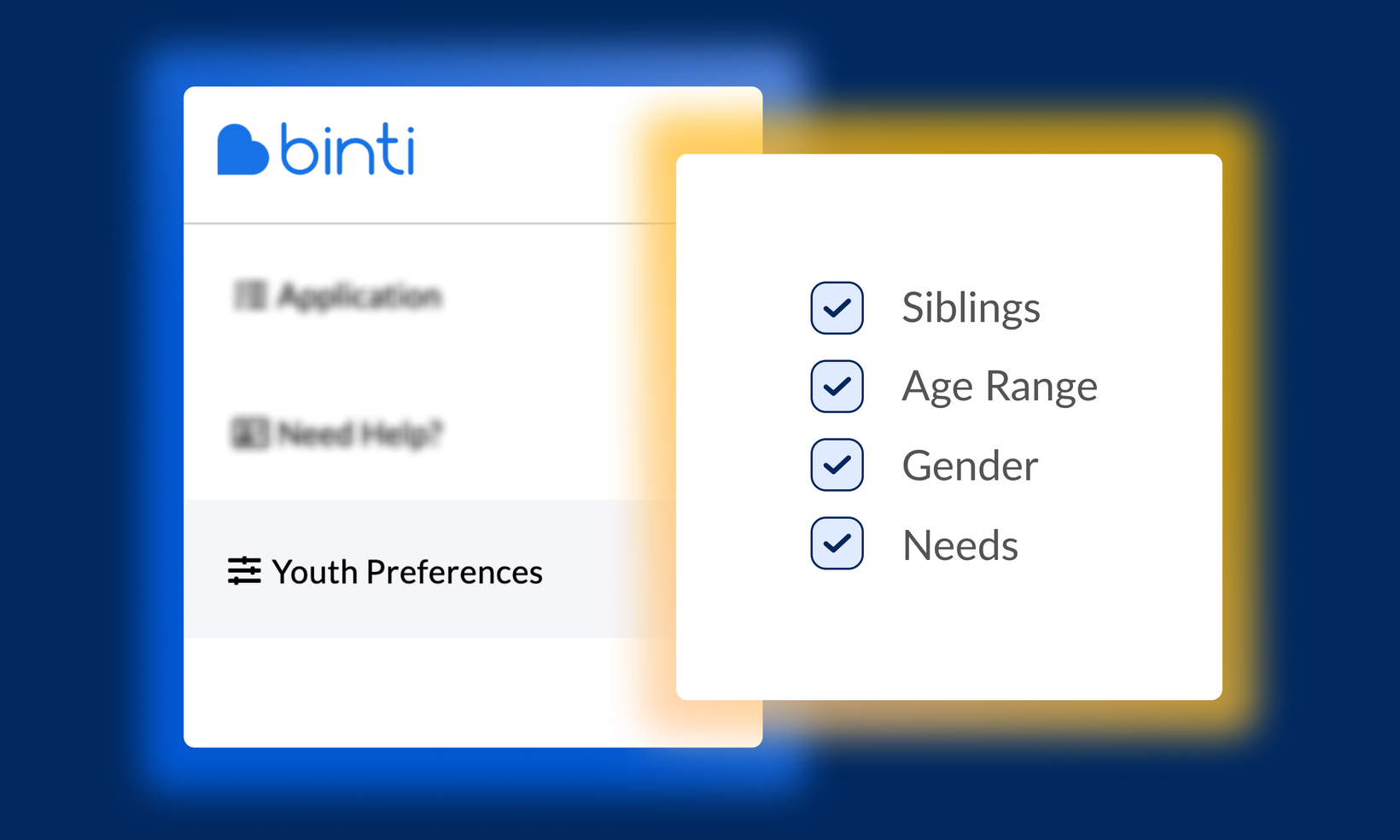 DATE:

AUTHOR:

The Binti Team
Family Placement Preference Portal
DATE:
AUTHOR: The Binti Team
Families can now indicate placement preferences including gender, age range, and behavioral characteristics directly via the Family Portal!
Our Placements platform automates the matching process by utilizing the preferences and characteristics of children and families. Agency workers can review and override child preferences that families enter. Our goal is to get excellent and up-to-date preference data into Binti, so that workers can make informed decisions during the search process.
Check out the Binti Homepage to see family preferences which need attention and visit the Placements dashboard to view, approve, or modify preferences.