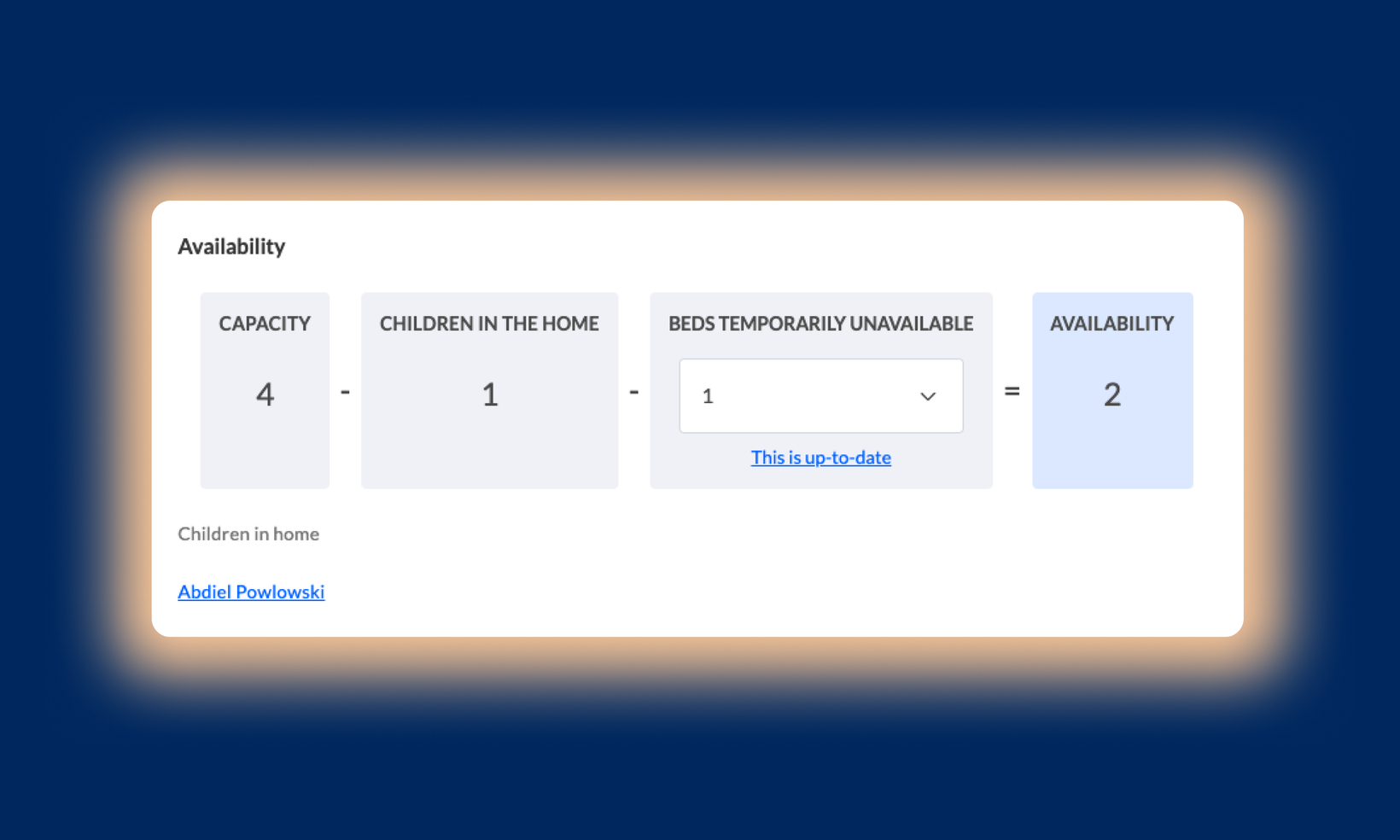 DATE:

AUTHOR:

The Binti Team
Easier bed availability management
DATE:
AUTHOR: The Binti Team
Ensuring accurate availability is crucial for a successful placement search. We have redesigned the availability interface on the Edit Placement Information and Call Log pages to make it easier to understand. The new design displays a clear formula that shows capacity, the number of children in the home, beds that are temporarily unavailable, and overall availability.
Please note that the "Availability/Capacity" column on the Placements dashboard remains unchanged, and Binti has automatically updated your data to adapt to the new interface. Let's look at an example:
Old interface: 2 beds available out of a total capacity of 2

New interface: 0 beds temporarily unavailable out of a total capacity of 2
With this improvement, managing availability information will be more transparent and straightforward.